We turn inspiration into reality.
Our mission? We always like to be one step ahead of the curve and offer trend-setting solutions instead of following the standard ones.
Product development/engineering
Proactive product development as a trendsetter, based on current market trends or custom-made in cooperation with our customers in the wood processing industry. In-house development department together with our own prototype construction (3D printing, SLS) and tool and fixture construction for maximum precision.
We boast a high degree of competence through our ultra-modern facilities and our employees' expertise in injection moulding and extrusion alike.
Automation and robotics have been standard practice in our modern machine park for a long time.
Our extrusion lines are very versatile, enabling a maximum level of profile processing such as co-extrusion, embossing, sheathing, painting, punching, drilling and precision deflection within the line. 
We offer our customers tailored solutions through our partially- and fully-automated assembly stations. We are also proficient with custom-designed packages for industry, trade or as a finished set for the fitter.
Punctual just-in-time delivery up to batch size 1 is ensured by our in-house fleet. Global shipping to over 53 countries as per customer requirements.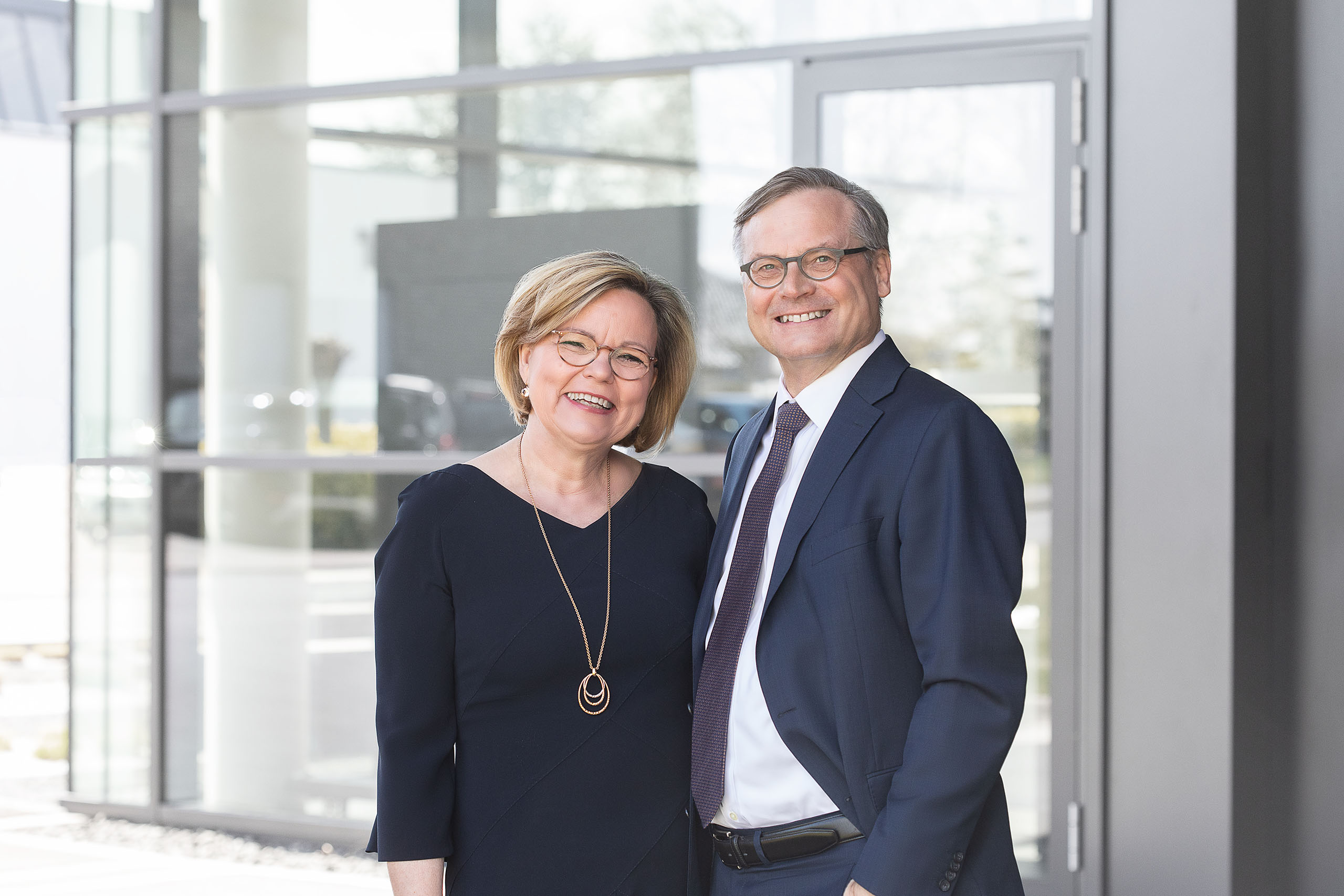 Managing partners: Ines Oberberg-Schnittke and Dr. Jürgen Schnittke
Ahead of the curve for more than 60 years.
Nehl typifies quality, outstanding products, highly efficient processes and proactive product development. Common values and goals have always led us to success.
We are a third-generation family business.
The willingness to fully commit to the company in good and bad times applies equally to everyone in the company. Independence and self-sufficient growth are the cornerstones of our business action. Fairness, predictability, moderation and trust are guiding principles for our daily work.
Long-lasting solutions. Sustainable production.
Energy is of particular importance in our plastics processing. Through the use of photovoltaic systems on our hall roofs (8,000 square meters) and a combined heat and power plant, we generate a significant proportion of our own electricity. 
High investment in energy-efficient machine and systems technology, supported by energy-optimised processes, enable steady growth with decreasing consumption.
With the aim of a closed cycle, we have continuously increased the proportion of recycled plastics to 47% over the past 20 years. 
Sprues and waste are consistently recycled by means of robot-controlled separation, often directly at the machine, and fed back into production.
Do you have any questions, ideas or requirements?
Simply fill in our form and submit it – our experts will be in touch with you as soon as possible.

Kunststoff KG Nehl & Co.
Stresemannstraße 30-34
32257 Bünde, Germany