Wall Seal Profile N-SEAL: A stylish finish.
Others try to join the countertop to the wall. We make this area an experience that knows no bounds. Two high-precision profiles consisting of a two-component (2K) material result in a decorative wall connection profile that can be designed as individually as possible. – Ready for a very special connection?
The best innovations begin with a bold idea. We are eager to receive your challenge.
N-SEAL fino: The supreme flexible wall connection profile.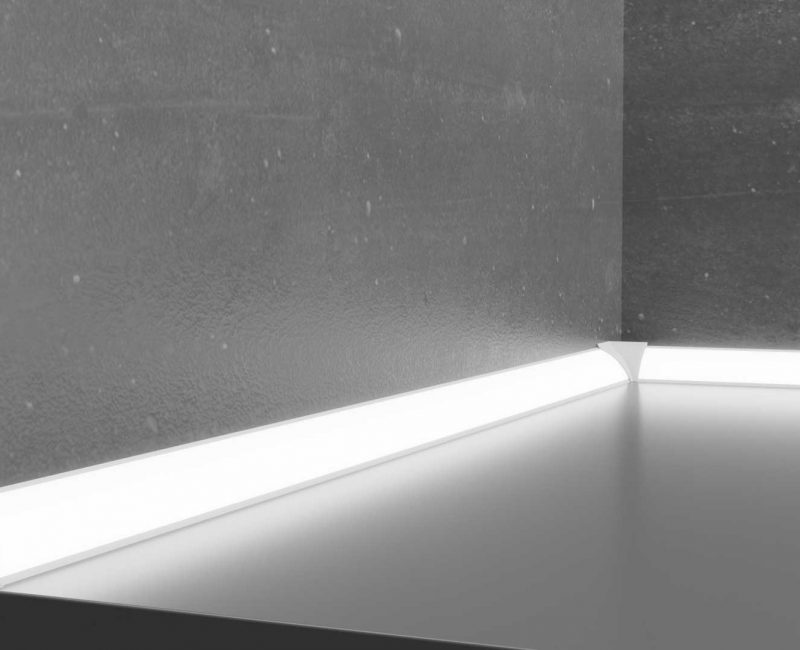 We have conceptualised the wall connection profile further.
We manufacture all N-SEAL wall connection profiles individually upon request in various designs, lengths, colours and dimensions, including mood lighting. Always precisely as you imagined it.
Cleaner and more hygienic connection between worktop and the wall
Two high-precision profiles, consisting of a 2K material, creating a decorative wall connection profile
A selection of standard design/ customized design are possible upon request
Matching connecting elements in different angular positions for the ideal adaptation of the wall connection profile to your space
Individual assembly of the profiles as per length, quantity and packaging
Individual packaging of the caps as set packaging
Optimum colour matching of profile and worktop using laminate material as decoration
Illuminated wall connection profile
This illuminated wall connection profile will bring your kitchen to the fore
Giving every kitchen an aesthetic upgrade
Indirect mood lighting for your worktop
Complementing the lighting concept
Upgrading a technical component
Emotionally and aesthetically enriching your kitchen

Kunststoff KG Nehl & Co.
Stresemannstraße 30-34
32257 Bünde, Germany